TURN YOUR SUPPORT INTO A BABY SHOWER GIFT
Our groundbreaking gift registry, interactive directory, and birth worker education is helping birth workers like you tap into the $12 billion baby gift industry.
THE WAY YOU DO BUSINESS DOESN'T CHANGE
It's simple: Parents-to-be add the services they want to their registry. Friends and family send money directly to the new parents through our BeHerVillage registry. New moms use the funds to pay for your services.
THIS BABY REGISTRY IS NOT LIKE THE OTHERS
BeHerVillage's revolutionary gift registry has redirected $245,220.75 from the big box retailers for new parents to afford support like yours.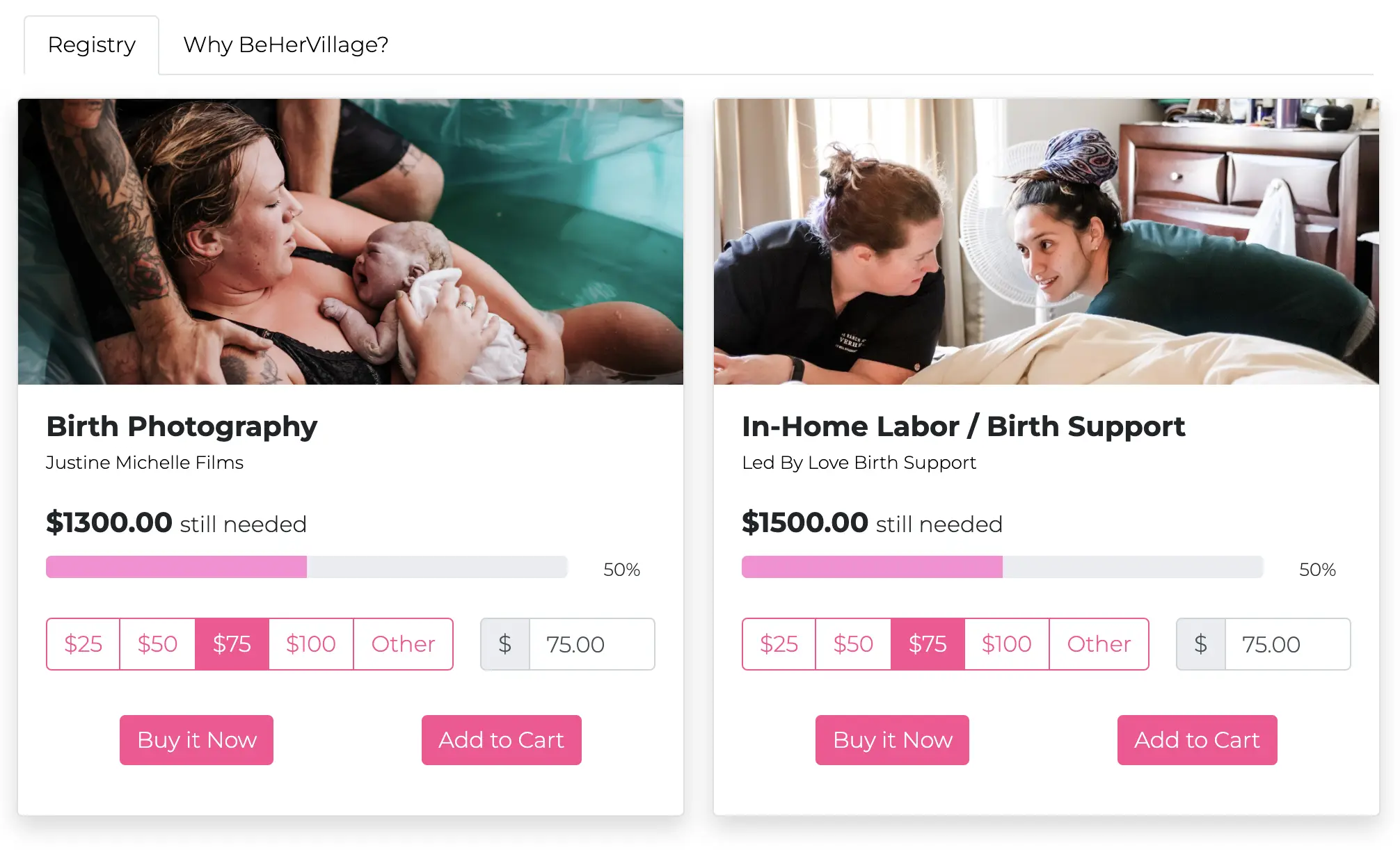 TAKE A DEEP DIVE INTO ALL THINGS BABY REGISTRIES
Your clients need you to have the tools to talk about gifts, registries, and baby products. Our course gives you the confidence and expertise to help your clients get the right products to support their parenting goals.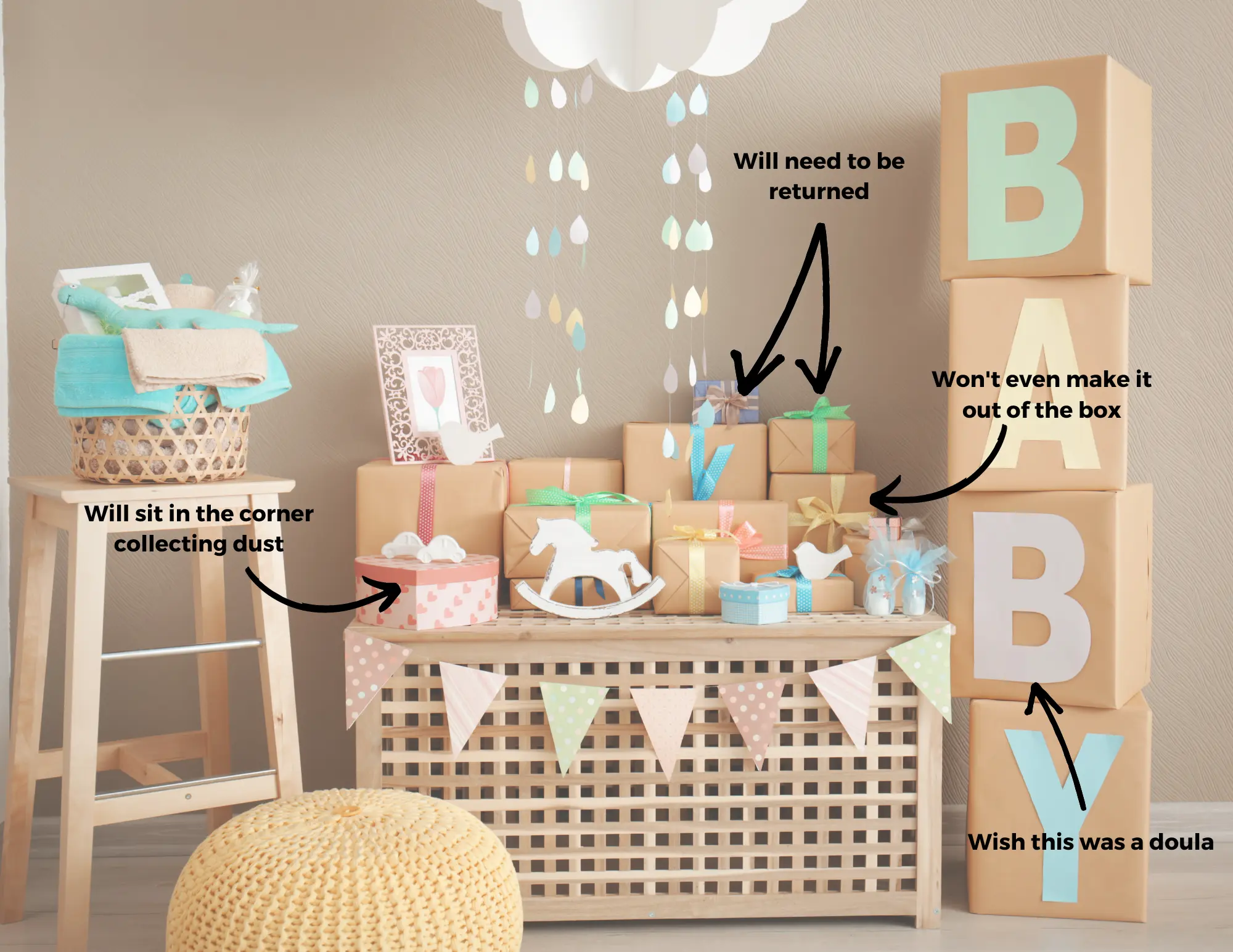 TIRED OF WATCHING PARENTS GET OVERLOADED WITH BABY STUFF?
Our FREE GUIDE will show you how to help your clients avoid common traps set by the baby product industry.