TURN YOUR SUPPORT INTO A BABY SHOWER GIFT
BeHerVillage's revolutionary gift registry has redirected $101,898.58 from the big box retailers for new parents to afford support like yours.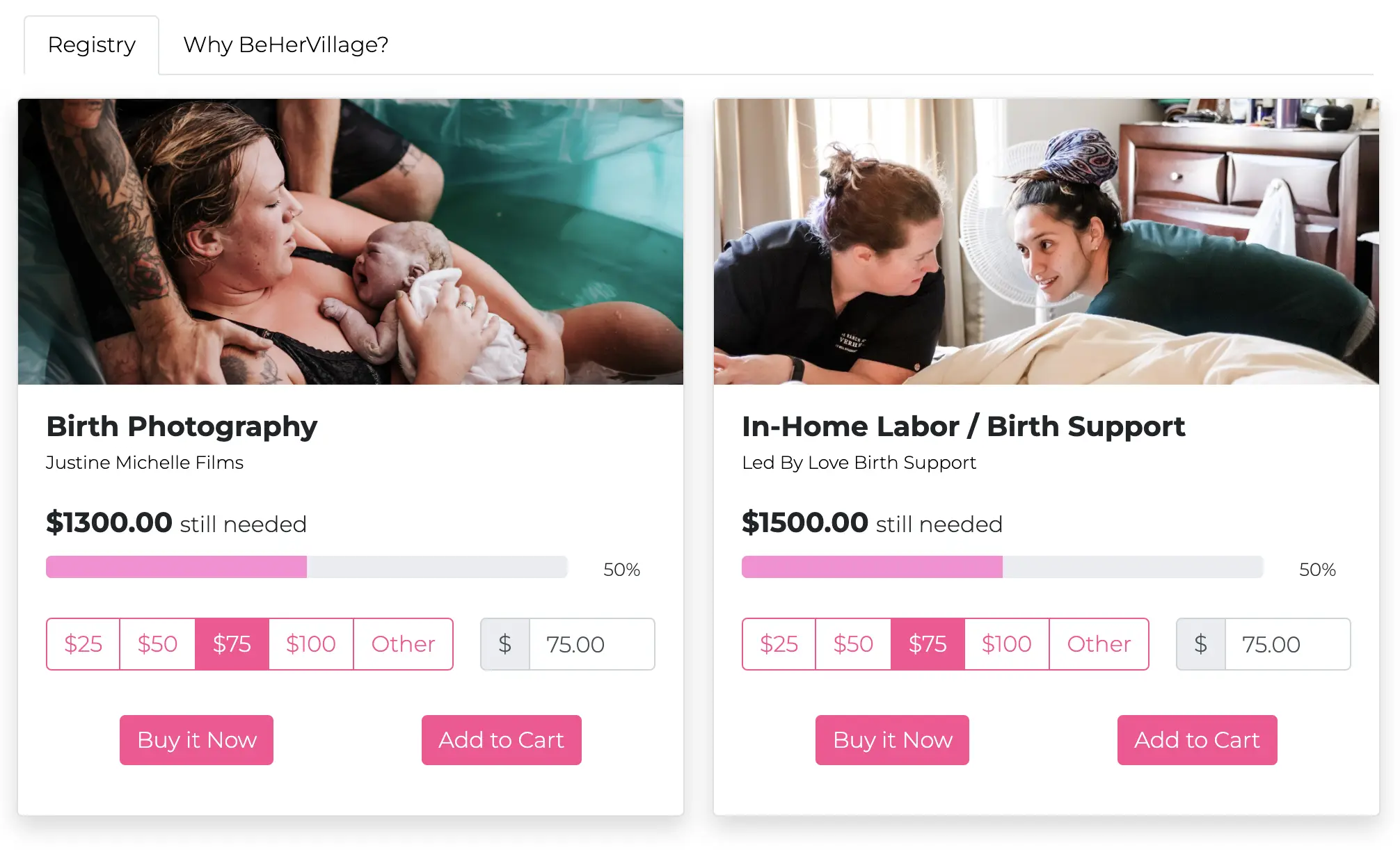 MORE THAN A REGISTRY: WE'RE BUILDING A COALITION
We're challenging the baby shower industry through a powerful coalition of birth workers and other stakeholders. Access monthly Mastermind Groups, our State of the Baby Shower Report, and join community challenges to tap your business into the baby gift industry.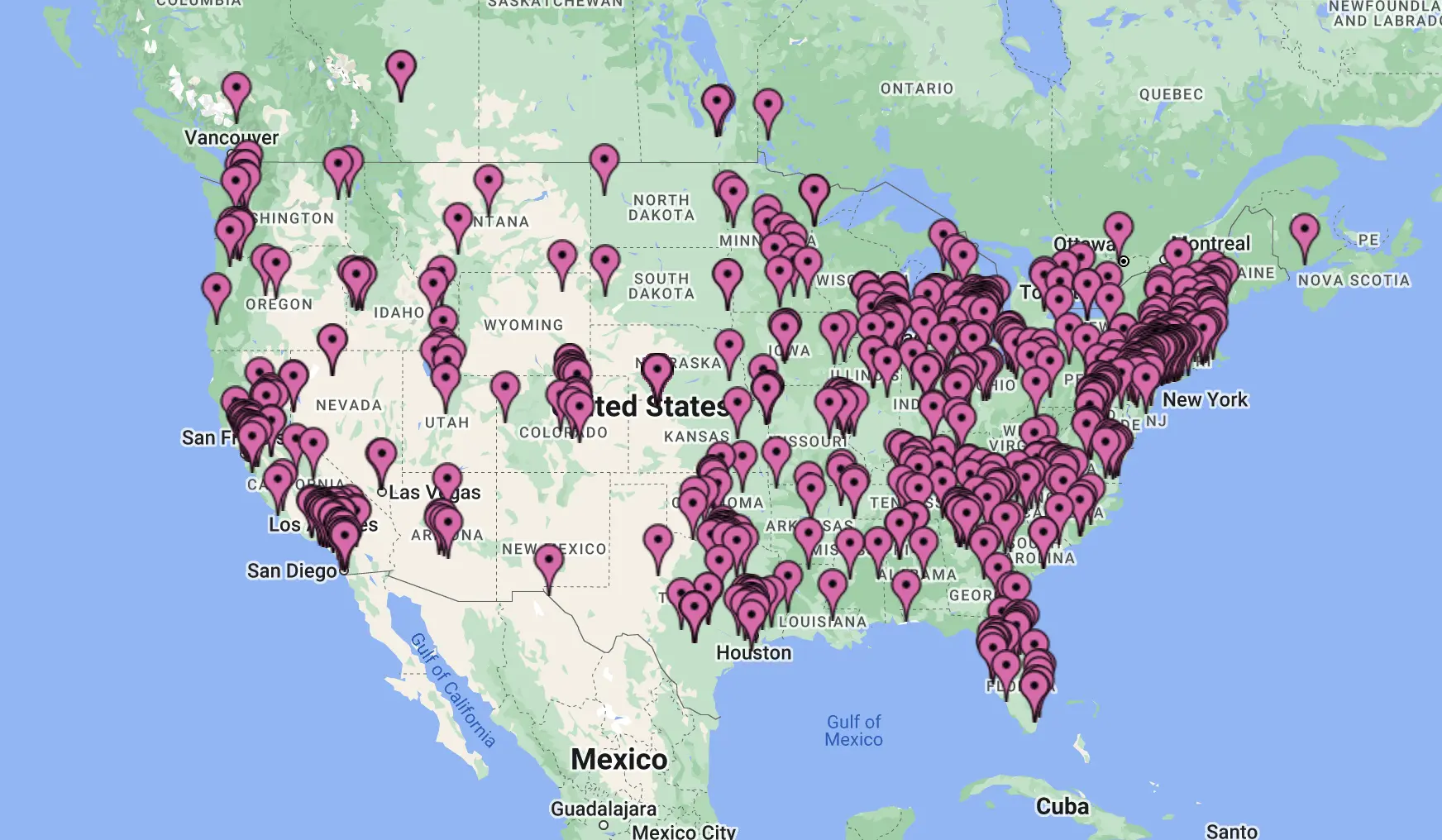 The Baby Shower Revolution has already begun. How will you be a part of it?
RECOMMENDED

RECOMMENDED

RECOMMENDED

PRO

PREMIUM

FREE

$29.00

$22.00/mo

$15.00

$12.00/mo




FREE

Billed Anually

Billed Anually

Start Now Start Now
Start Now Start Now
Start Now Start Now

Be a part of the baby shower revolution

Tools to spread the word on social media

Instant email alerts when added to a registry

Services Shown in our Registry Guide

unlimited

3

1

BeHerVillage Business Dashboard

Monthly "State of the Baby Shower" report

Access to our monthly Mastermind Meetings

Downloads for your Welcome Packet

Parents can contact you directly through BeHerVillage

Access Monthly Community Challenges

Your offerings shown to more families who shop on BeHerVillage

Official BeHerVillage Partner designation in our registry guide

Publish blog post on BeHerVillage that links back to your site (great for SEO)

Promote your business in our Newsletters to Registrants

Promote your business in our holiday gift guides

Publish your baby shower story on BeHerVillage (includes social media story promotion)
When someone gifts your service to a new mom everyone wins. The new mom gets the support they need, their loved ones get to buy the perfect gift, and you get clients who have the funds to pay for your support.
BECOME A CERTIFIED GIFT REGISTRY EXPERT. SIGN UP NOW!
New parents will pay you to help them build better baby registries. We're giving birth workers the tools they need to talk about gifts, registries, and baby products with their clients.