Be Her Village is a groundbreaking new gift registry platform that connects new moms to businesses like yours. Instead of being gifted thousands of dollars of expensive baby items (42 newborn-size onesies anyone?) we're helping new moms get what they really need: Your support!
OUR STORY
Be Her Village was founded by Kaitlin McGreyes, a doula and mother of three. We envision a world where every new mom gets the support she needs.
SUPPORT NOT STUFF
Doulas
Childbirth Education
Lactation Support
Pelvic Floor PT
Bodywork
Mental Health
And More!
We get your business in front of thousands of parents-to-be. Let us get you clients so that you can spend more time helping moms!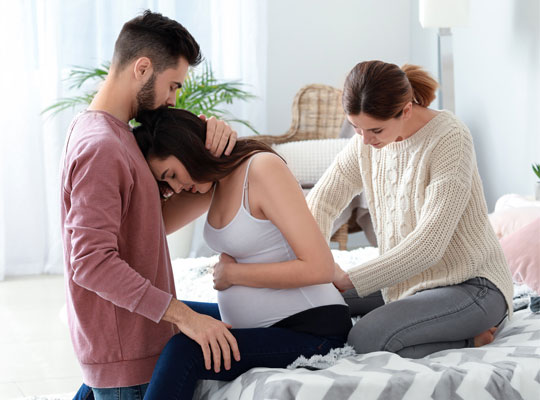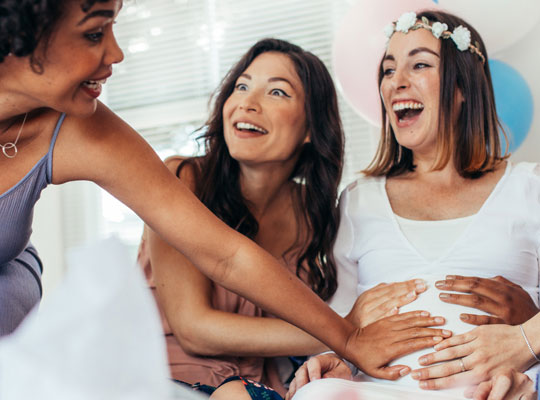 REACH AN UNTAPPED MARKET
The motherhood industry is finally tapping into the baby shower market. We are the bridge between new moms and the businesses that take care of them.
HOW DOES IT WORK? IT'S SIMPLE
Download Your Free Guide to Marketing Your Motherhood Practice
WHAT YOU GET
Scroll right to see all the plan features.
Custom business profile
Create your custom business profile. Include contact info, a photo, and tell new customers all about yourself. Your business gets a custom URL, increased web presence, and more leads. All while you are focused on the work you love!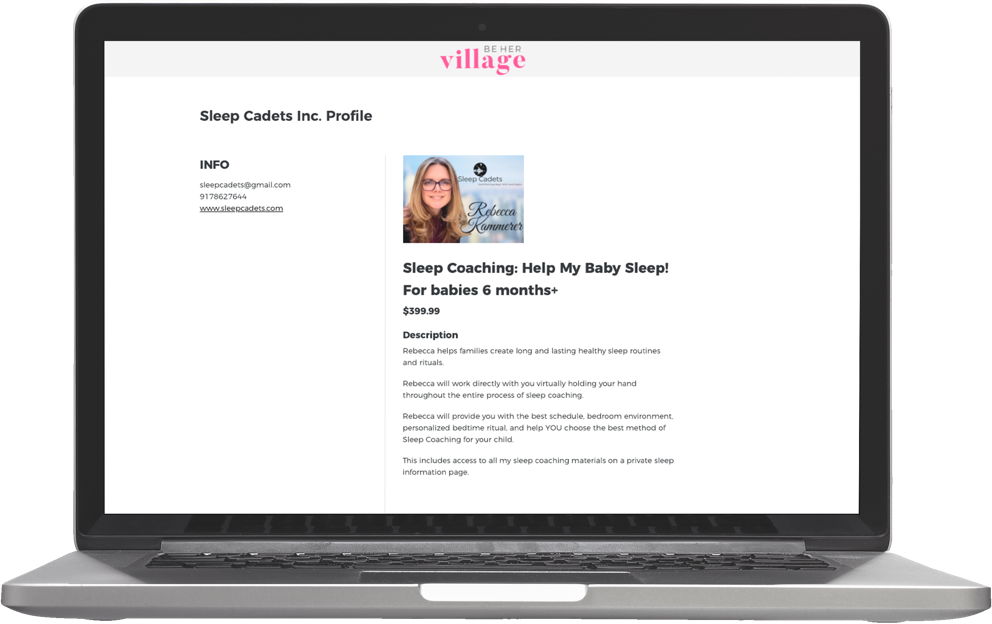 Reach a brand new audience
No other gift registry platform connects new moms to services like yours. Set yourself apart from the rest with Be Her Village. With Be Her Village, you can access the thousands of dollars that friends and family use to shower the new moms they love. We think you are the perfect gift!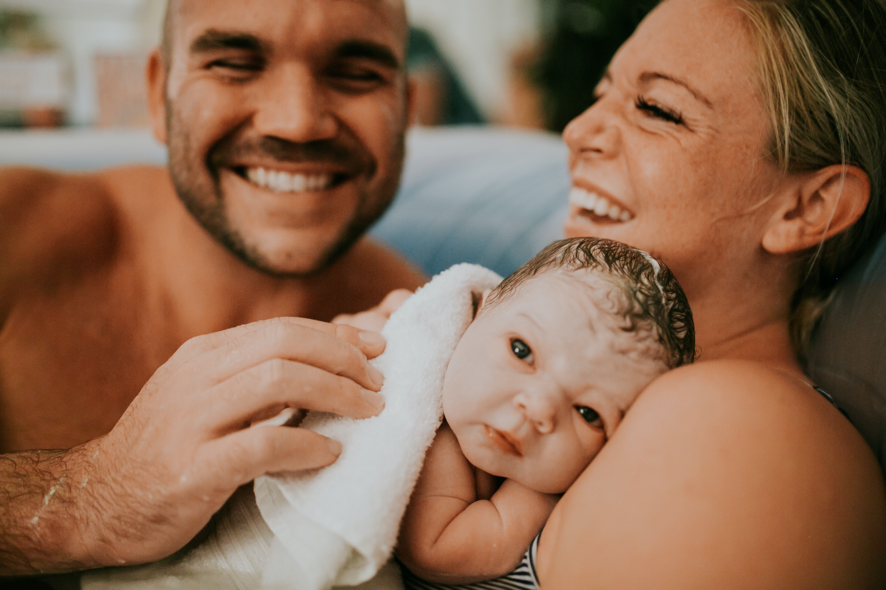 Custom service listings
Design custom listings for our registry guide. New moms can shop for your services and add you right to their gift registry. Our team helps you come up with the perfect listing. It's our job to make sure your business is growing!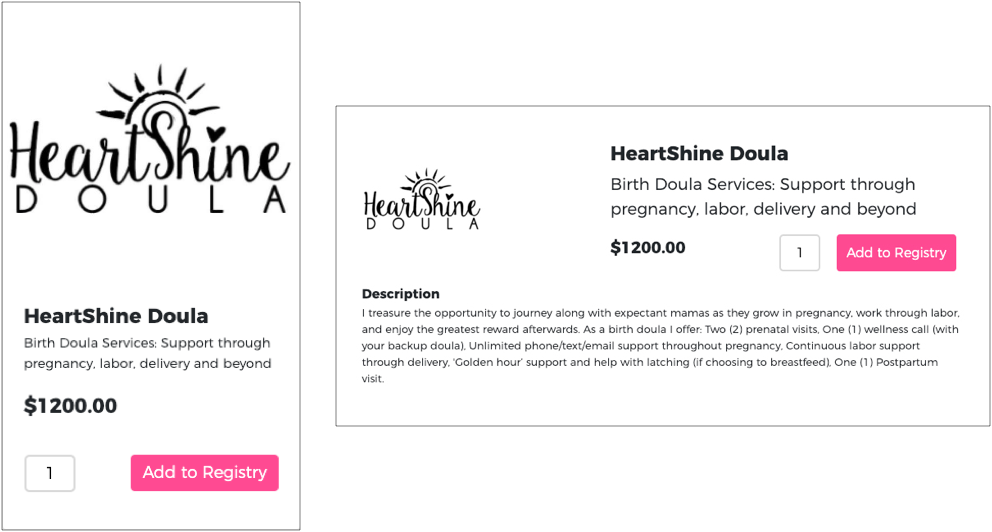 Monthly email promotion
Running a special for new moms? Have a new program or group? Or just want to get more eyes on your business? We will promote you to our email list! It's all included in your low-cost membership.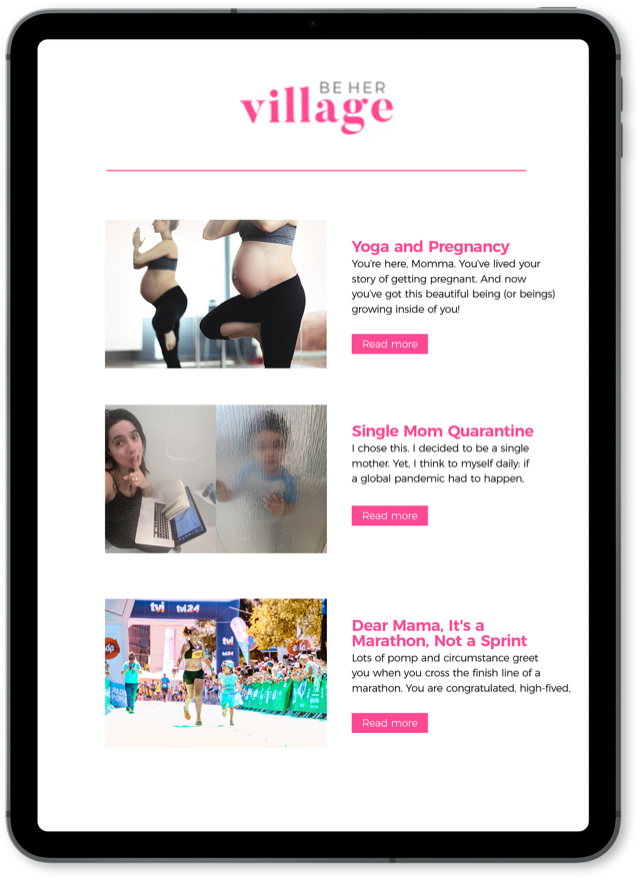 Social Media Highlight
Our platform is yours to use. Tag us in your posts and we will repost! We love to promote the providers that sign on with us. We will also feature your business when you sign on with us!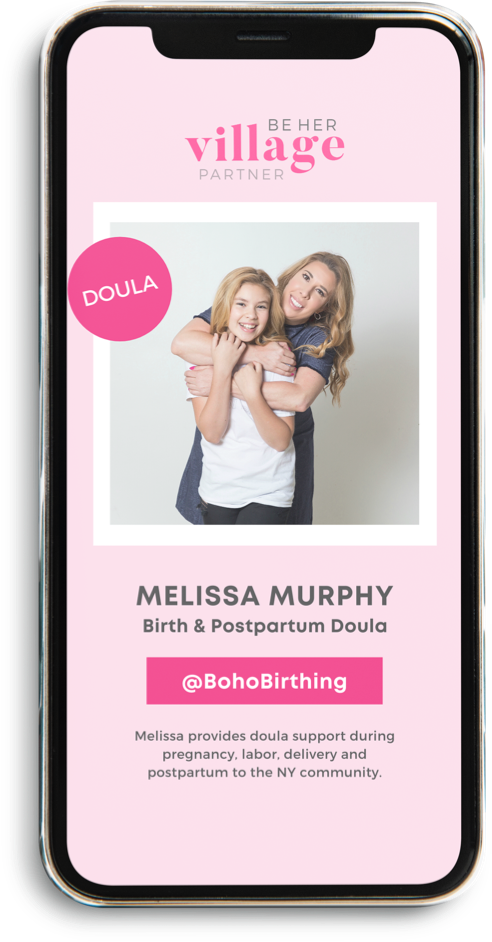 Instant alerts when added to registry
Everytime a new mom adds your service to their registry, you will get an email sent instantly. You won't have to guess if you're getting exposure. Your inbox will tell you the full story!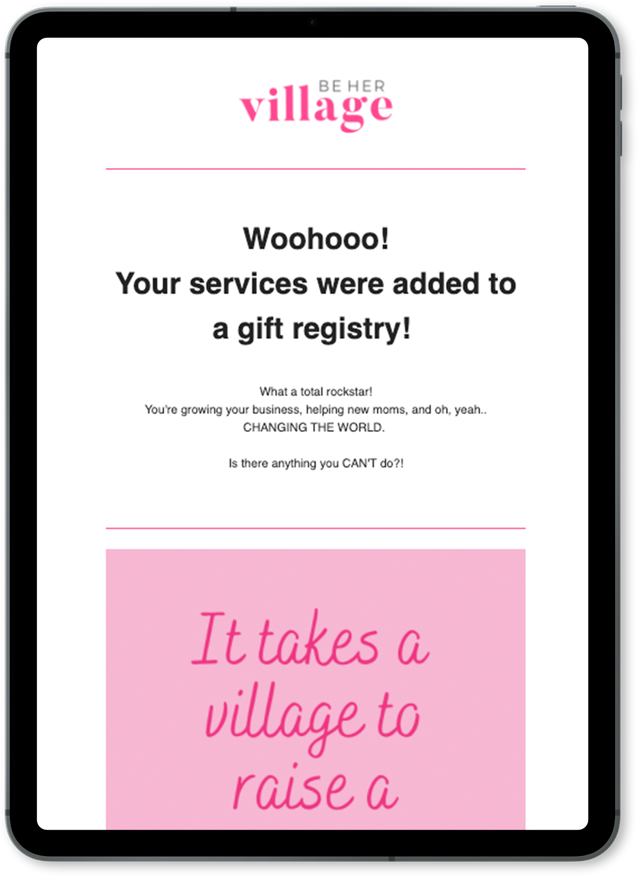 Instant alerts when service is purchased
When someone gifts your service to a new mom everyone wins. The new mom gets the support they need, their loved ones get to buy the perfect gift, and you get even MORE eyes on your business.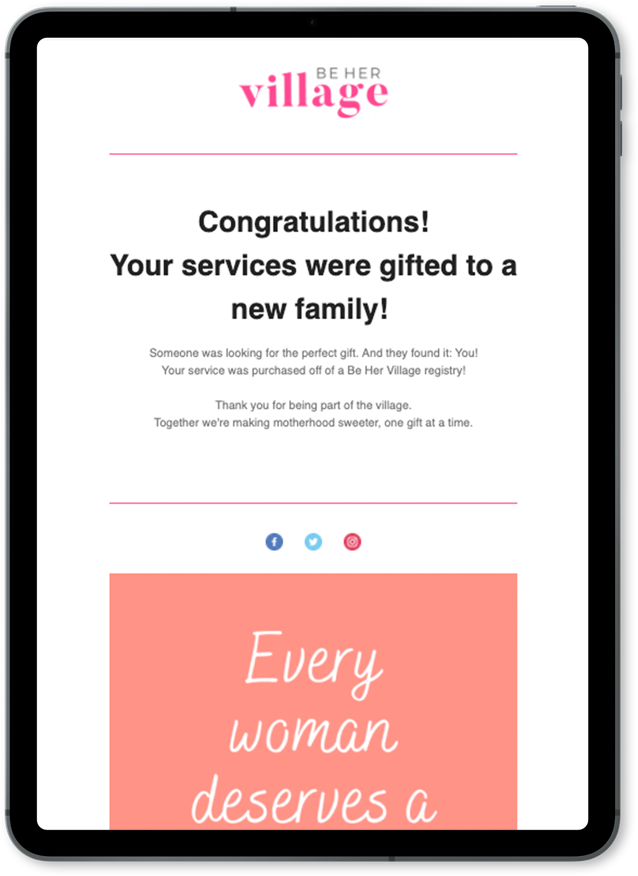 Dedicated Blog Post
Education is a big part of our mission. Moms need to know what's out there for them. Promote your business on our blog. Write a 2000 word essay about your area fo expertise, or opt for a small highlight of the work that you do. Whatever your comfort level is, we are happy to teach new moms about the amazing work that you do.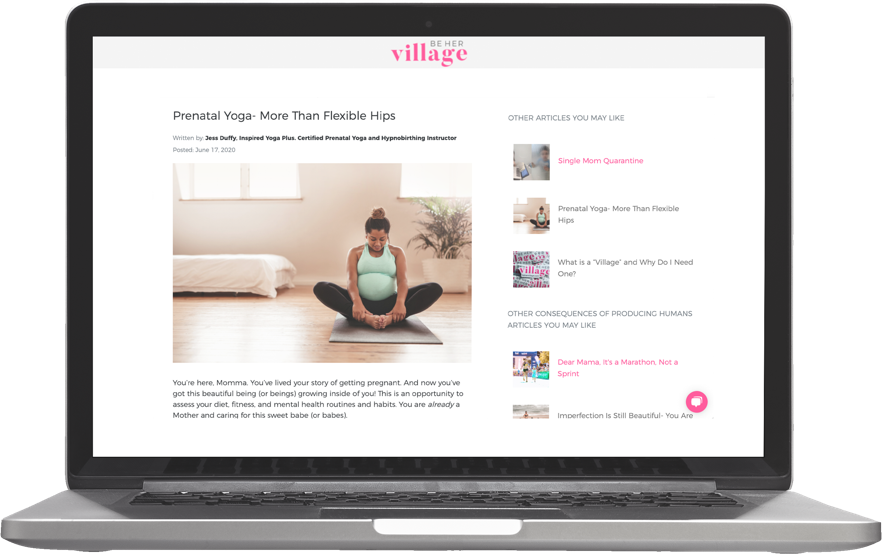 The Be Her Village Podcast
Our podcast offers new moms a chance connect with your story. You have the option to be featured in a podcast episode and introduce yourself to our audience. Share your passion for helping new moms, explain why the work you do matters, and let your personality shine through. It's an easy and fun way to showcase the your work while reaching a large audience.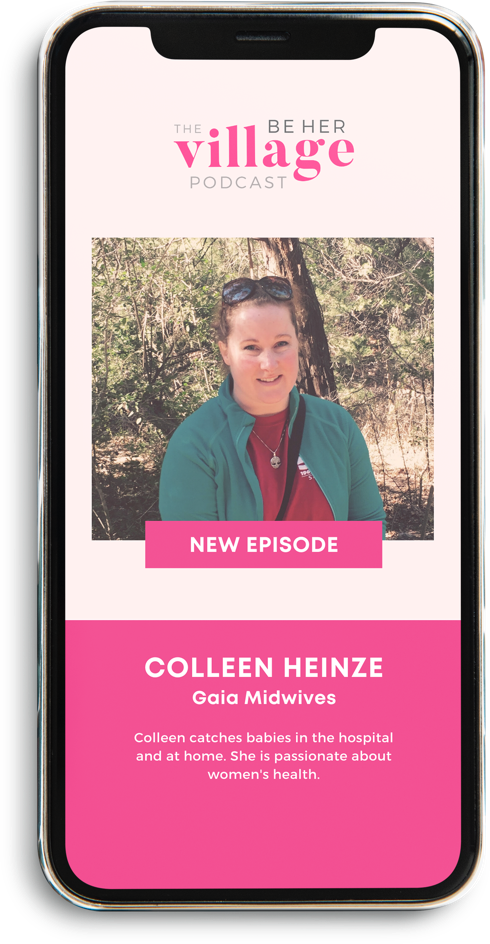 Previous
Next
Grow Your Business With Be Her Village Today!
| | RECOMMENDED | RECOMMENDED | RECOMMENDED |
| --- | --- | --- | --- |
| | FREE | PREMIUM | ELITE |
| | FREE | $9.00/mo | $25.00/mo |
| | | Billed Monthly | Billed Monthly |
| | Start Now Start Now | Start Now Start Now | Start Now Start Now |
| Business Listing | | | |
| Service Listings | 1 | 3 | unlimited |
| Instant Registry Alert | | | |
| Instant Purchase Alert | | | |
| Social Media Highlight | | | |
| Blog Feature Article | | | |
| Social Media Live with Be Her Village | | | |
| Podcast Episode | | | |
We are working to improve maternal health in our communities through an innovative partnership with Maternal Spotlight, a nonprofit research organization.
GIVING BACK
We are more than just gifts. Find out how we are making a difference.